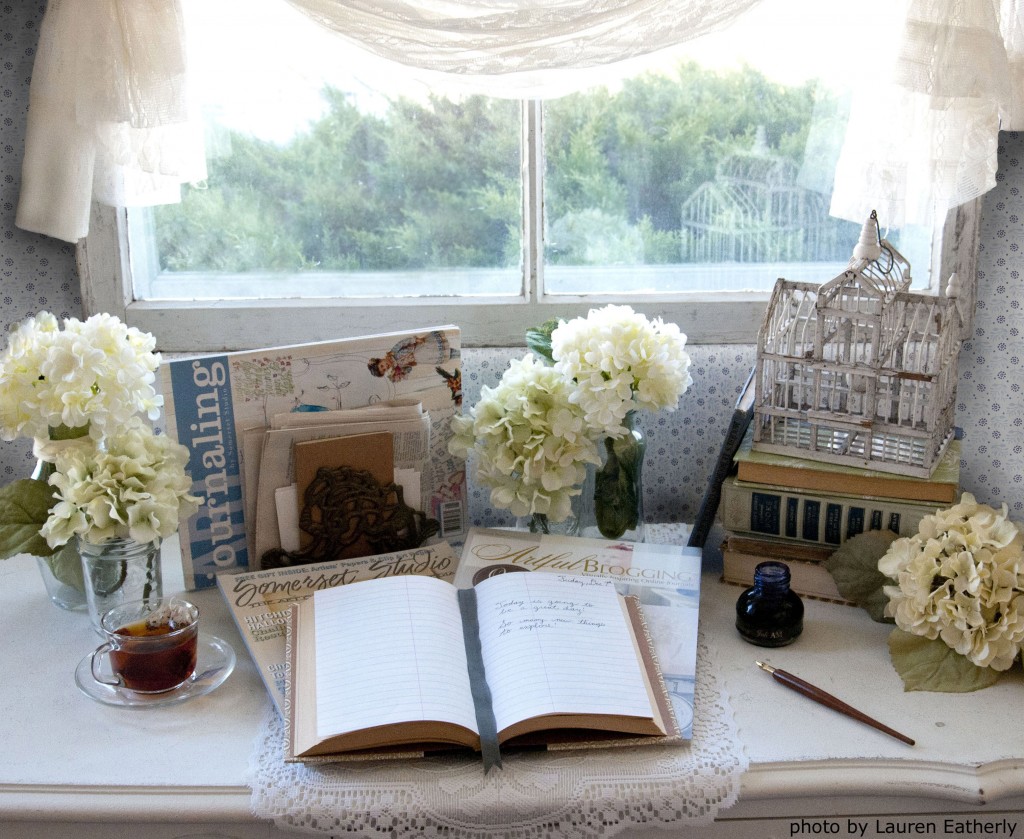 Stampington & Company has been a part of my family for years, long even before I became a part of the Stampington family. While other girls were reading Seventeen Magazine, I was flipping through the latest issue of Somerset Studio.  I blame thank my mom for my crafty brain, as do-it-yourself (DIY) projects were always in progress in the Hill household.  Old nightstand?  Distress it. Shutter panel? Alter it. AP English project? Break out the Mod Podge!
Growing up, I drew a lot of my artistic inspiration from Stampington & Company's magazines, and made sure to keep my collection close when I went off to college.  You could often find me camped out in a bookstore in-between classes, coffee by my side and unfinished term paper buried beneath the premier issue of Art Journaling.  Priorities.
Now that I have officially joined the Stampington family, I have a new home where I can continue to be inspired—not only by the magazines, but by my new fabulously talented coworkers as well.  In the spirit of settling into a new creative environment, I am privileged to invite you into Somerset Place, Stampington's own new artistic platform where you'll meet talented guest bloggers, and we'll spill all the juicy details about the place where the magazine magic happens.  You can look forward to new project ideas, exciting giveaways, and fresh spins on the hottest crafting techniques! We'll share a bit about us, like insider tips from the editors, but we also want to get to know you.  We hope you'll take the opportunity to provide your feedback and ideas via blog comments, so that we can get a little better acquainted with you as a reader and your creative life.
I am overjoyed to begin Stampington's new adventure with you.  So grab some coffee, break out that Mod Podge, and prepare to be inspired!
Elysa Hill
Marketing Communications Manager
Posted: Wednesday, December 7th, 2011 @ 7:33 pm
Categories: Uncategorized.
Tags: Artful Blogging, Introduction, Sew Somerset.
Subscribe to the comments feed if you like. You can leave a response, or trackback from your own site.