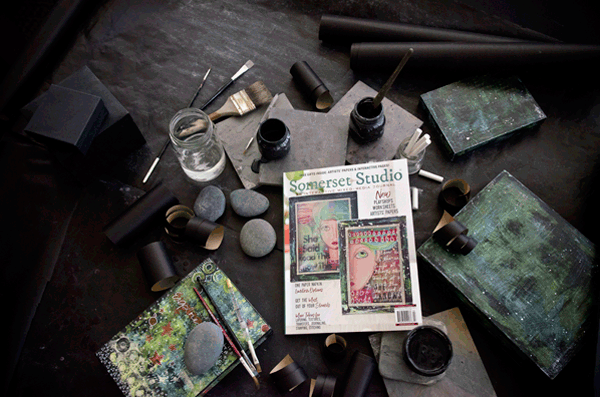 We can't wait for you to peek inside our August 2019 issues! Discover creative inspiration for the upcoming Autumn season as we share cozy essential oil blends in Willow and Sage, take you on a tour of an ephemera-filled creative space in In Her Studio, and artists reveal their techniques for using napkins as collage elements in Somerset Studio!
Click on any of the spotlighted titles below to get an in-depth sneak peek of featured articles and to reserve your copies today, and be sure to clip your exclusive coupon code below.
Receive $5 off on new August issues, $14.99 and up. Copy and paste coupon code*: BLOG0819 at checkout. (Discount code can only be used once per customer.)
Coupon is valid on the August 2019 releases of Willow and Sage, In Her Studio, and Somerset Studio. Offer expires 8/30/19.
In Her Studio
In Her Studio takes readers on a tour through the creative spaces and lives of female artists, designers, and makers. From traditional to not-so-traditional, artists showcase the places where they create and share the thought processes behind developing their spaces.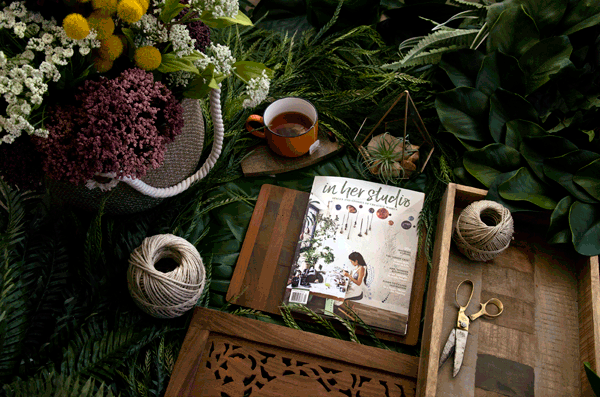 Inside the August 2019 Issue:
Katrina Rodabaugh — author of the hit book "Mending Matters" — shares her charming Art Barn where she holds sustainable style retreats and workshops.
Jewelry artist Laura Niblack of The Wild Pine invites us into her rustic New England studio.
Explore the ephemera-filled creative space where Michelle Geller's art journals come to life.
Marvel over the intricate wooden looms and boldly colored fibers in Kayla Power's weaving studio.
Learn how the city of Brooklyn serves as a limitless studio for embroidery artist Krystle Collins.
Willow and Sage
Willow and Sage magazine features 144 pages of natural, homemade recipes for you to include in your bath and body routine to reveal your most radiant self, both inside and out!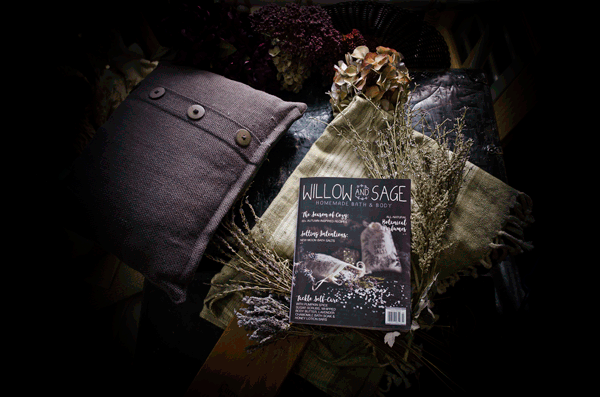 Inside the August 2019 Issue:
All-Natural Whipped Body Butter
Peppermint Chia Sugar Scrub
The Medicinal Properties of Garlic
Orange, Tea Tree & Cocoa Butter Soap
New Moon Bath Salts
Magic Potions for the Bath
Whipped Minty Foot Scrub
Exfoliating Pumpkin Spice Oatmeal Soap
Cozy Essential Oil Blends for Fall
Healing Power of the Calendula Flower
Natural Seasonal Allergy Relief
A Kitchen Cleaning Checklist
Somerset Studio
Who needs a napkin? The August 2019 Issue of Somerset Studio is packed full of inspiration. Learn how to turn gorgeous paper napkins into stunning collage elements. Our featured artists share a number of ways of using them as background fodder as well as focal points. Cat Kerr shows how to transform a tape dispenser to a piece of art on a roll. Readers will be excited to find an exclusive interactive activity from Lynne Perrella.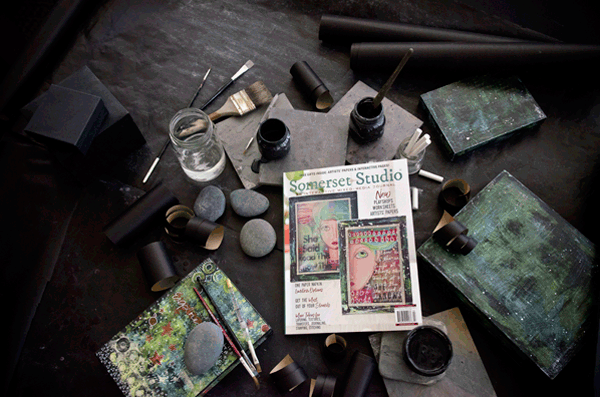 Features Include:
160 pages of inspiration
Hands-on activities that walk you through the artistic process
Workshops become "playshops" for experimentation
Interactive worksheets and additional free artist papers and clip art for you to tear out and use in hundreds of creative ways
Enter to Win Our Glimpse Inside Giveaway!
Posted: Wednesday, August 7th, 2019 @ 5:46 pm
Categories: Glimpse Inside And Sneak Peeks, Uncategorized.
Subscribe to the comments feed if you like. You can leave a response, or trackback from your own site.