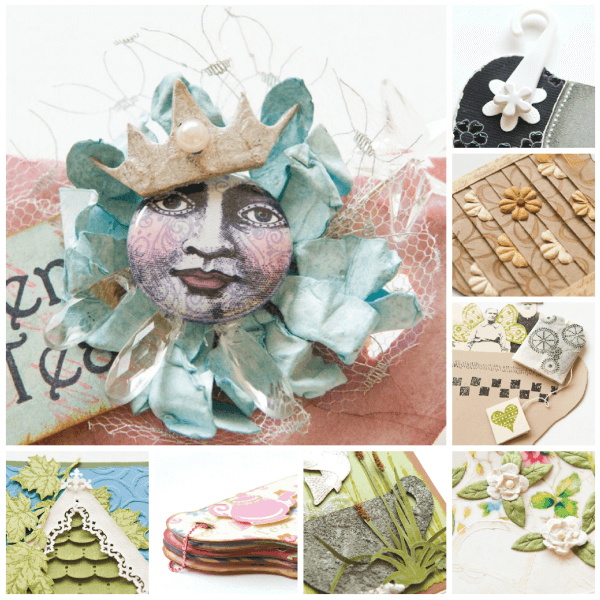 The talented artists that submit to our publications always impress us with their beautiful work and thoughtful techniques! Below are 8 examples of creative techniques to inspire your next card making project!
The following mixed-media card making techniques were featured in The Stampers' Sampler Volume 8, Issue 3.
8 Creative Techniques for Mixed-Media Card Making
1. Stamping with white paint on a white surface creates a unique look and interesting texture.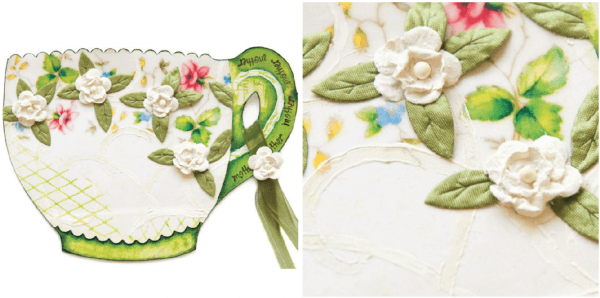 Project by Jane Schmidt
2. Layer paper strips together to create paper with a slotted effect.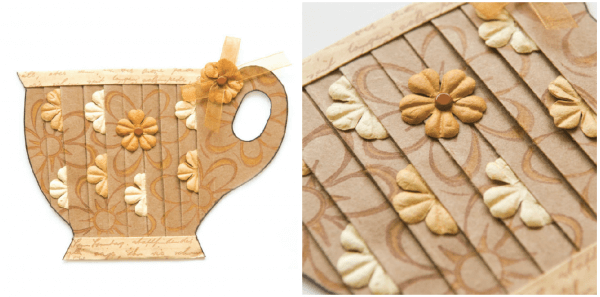 Project by Jane Schmidt
3. Border-punched paper is transformed into shingles for this house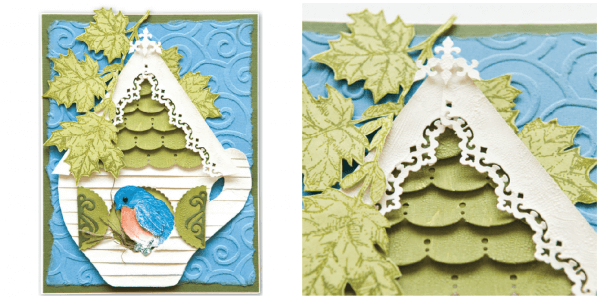 Project by Jean Heide
4. Try layering templates onto chipboard cutouts to create a sturdy card of a whole book.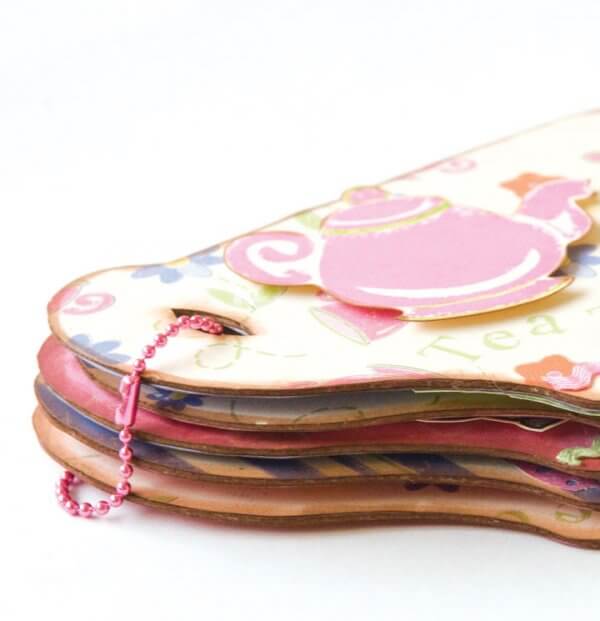 Project by Janna Williams
5. Add texture medium and some paint to cardstock to create a whole new look.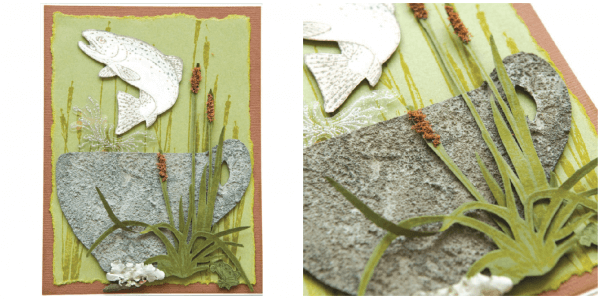 Project by Jean Heide
6. An unused teabag may be just the place for a stamped image!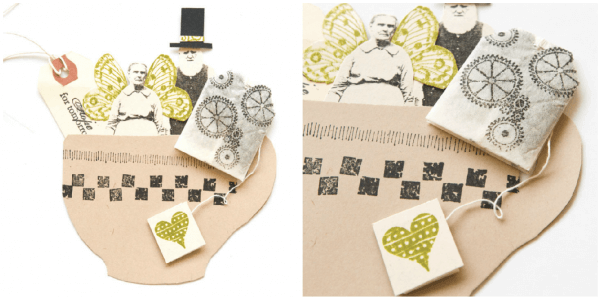 Project by Susan Pagnucci
7. Place a stamped image inside a pre-made button.
Project by Lolita Sue Dally
8. Don't overlook embellishments. They are hiding everywhere!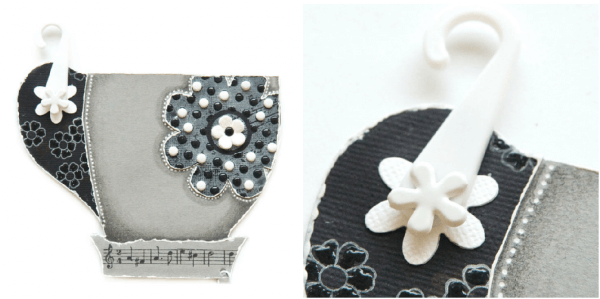 Project by Jane Schmidt
You can find The Stampers' Sampler Volume 8, Issue 3 at: https://stampington.com/the-stampers-sampler-apr-may-2011
Posted: Saturday, August 24th, 2019 @ 10:39 pm
Categories: Mixed-Media Art, Uncategorized.
Subscribe to the comments feed if you like. You can leave a response, or trackback from your own site.