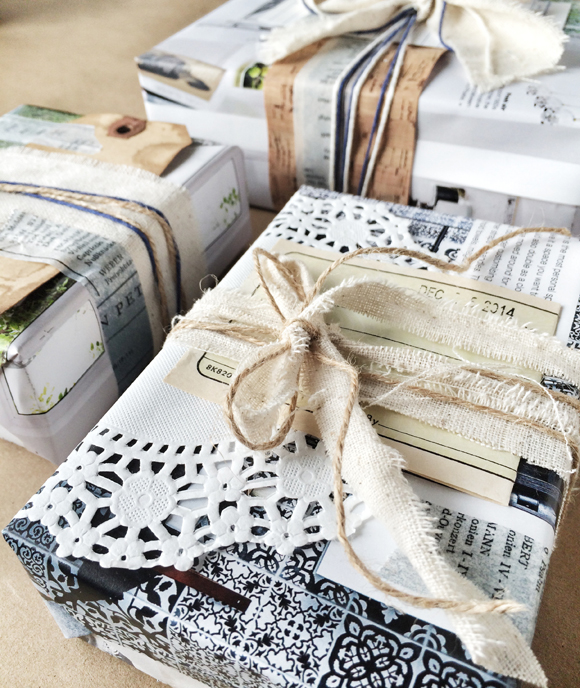 We're getting down to the wire; Christmas is literally just around the corner! This is the time when people tend to get a little stressed out, but we're here to offer a helping hand! Today we're joined by the wonderful and talented Vanessa Spencer, who is going to show us a creative and artful way to wrap gifts — which is especially helpful for last-minute shoppers, like myself! This project is a great way to reuse old gift wrap, magazine pages, and even old newspapers. While getting ready for Christmas might be a little taxing, don't forget to take some time to be creative.
Grab some twine, ribbon, and decorative washi tape, and join us for a crash-course in eco-friendly gift wrapping!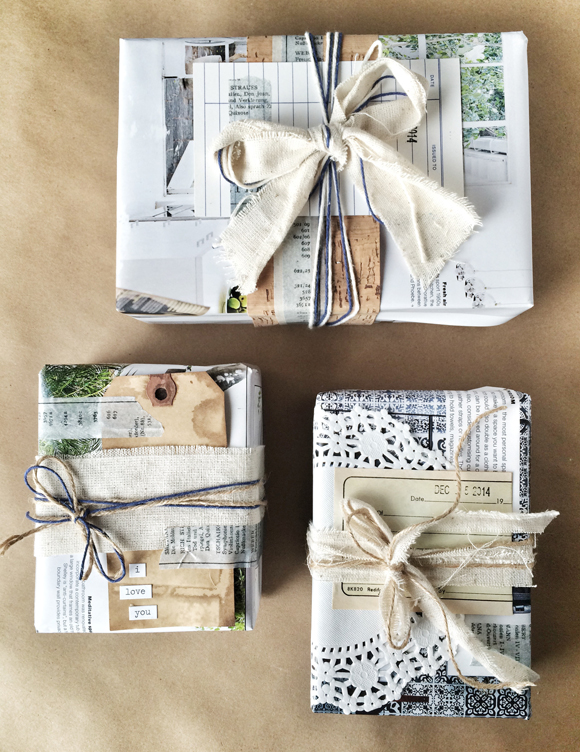 I love to add character to gift-wrapping and I'm fairly passionate for green crafting, so I thought I'd share a little inspiration for some last minute holiday gift-wrapping ideas.
Home décor magazines are one of my weaknesses. They're full of inspiring decorating ideas and articles. I will often tear out the pages I want to keep before throwing the rest away into the recycling bin. I will add — I've never thrown a Somerset magazine in the trash… They're more like books, so I could never do that.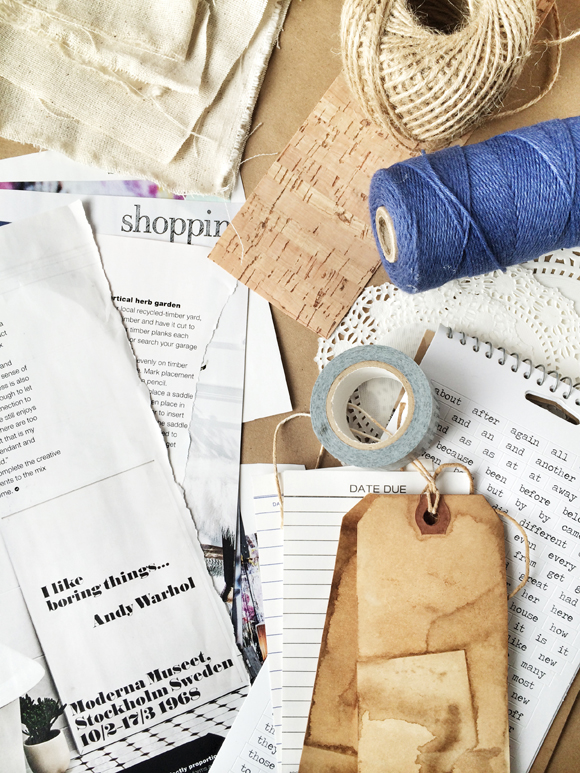 Using old magazine pages works well for small gifts. If the page doesn't completely cover the box you are wrapping, just connect a few pieces with washi tape. After wrapping these small gifts with old magazine pages, I added a little character with some various crafty odds and ends including:
Torn natural muslin
Cork Ribbon (wide)
Vintage ephemera
Paper doilies
Library Cards
Date stamps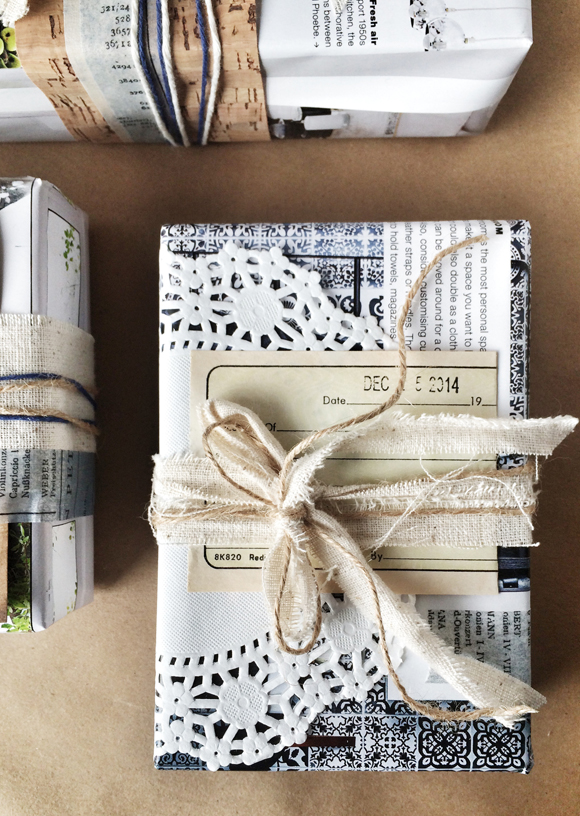 I know that I will be applying many of these ideas to many of my Christmas gifts — most of which are still waiting to be wrapped. Please join me in thanking Vanessa Spencer for providing us with this useful bit of holiday inspiration.
Vanessa Spencer is a mixed-media artist and crafter. She lives in Logan, Utah with her husband Ross, daughter Izzy, and son Brin. You can see more of Vanessa Spencer's Work in GreenCraft Magazine.
This holiday season, give the gift that keeps on giving by turning the recycling bin into Santa's magic sack! GreenCraft Magazineis overflowing with inspired, environmentally-safe craft projects that also happen to double as one-of-a-kind gift ideas. Best of all, there's even more of Vanessa's beautiful gift wrap ideas.
Click here to explore more issues of GreenCraft Magazine.
Posted: Tuesday, December 1st, 2020 @ 6:40 am
Categories: Holidays, How-To Project Tutorials.
Tags: DIY, GreenCraft, Guest Artist, holiday, How-To, Inspiration, Mixed Media, project, tutorial.
Subscribe to the comments feed if you like. You can leave a response, or trackback from your own site.