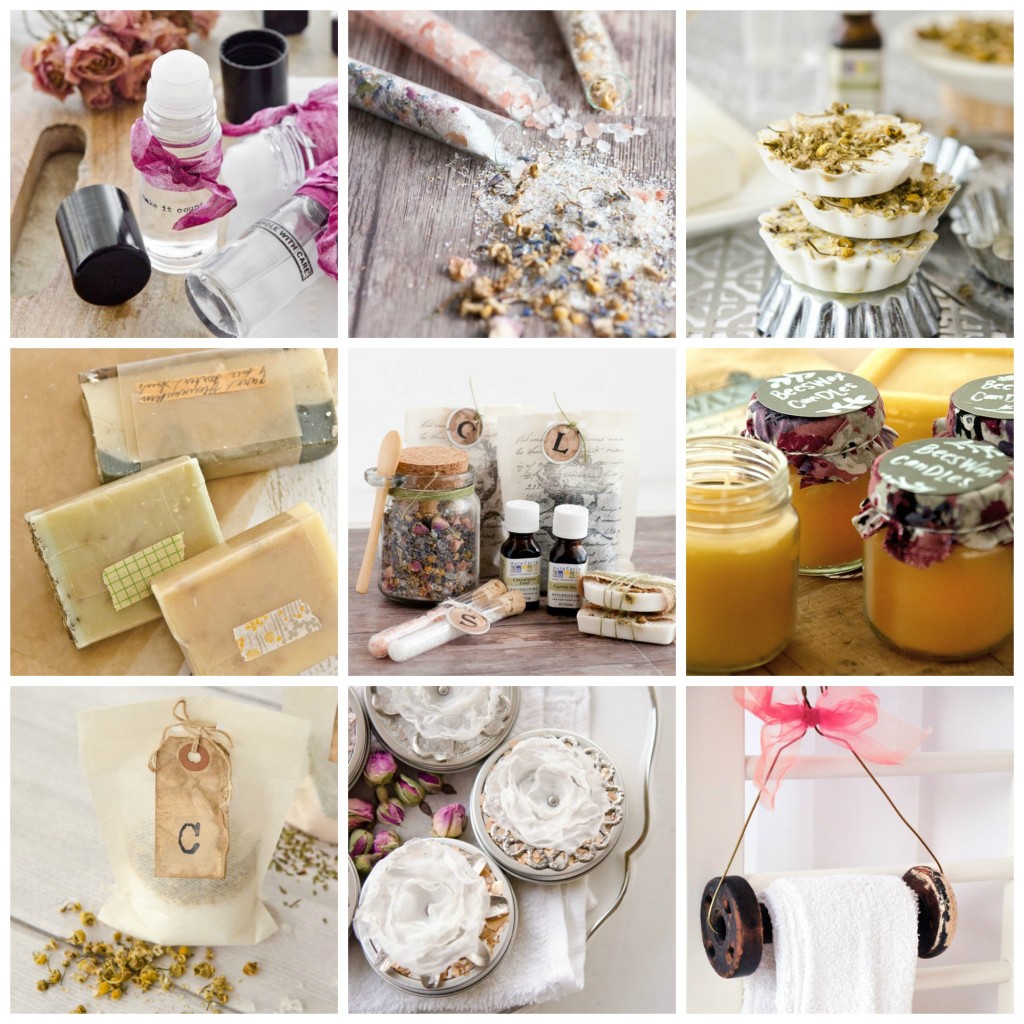 Create a pampering at-home spa experience with these projects for handmade soaps, bath salts, bathroom organization, and more. Whether you're making them as a gift or for yourself, crafting your own bath and body products allows you to use all-natural ingredients that suit your needs. By making your own recipes, you'll know exactly what goes into them, and you can also try substituting your favorite soap bases, scents, or herbs for a more personalized end result.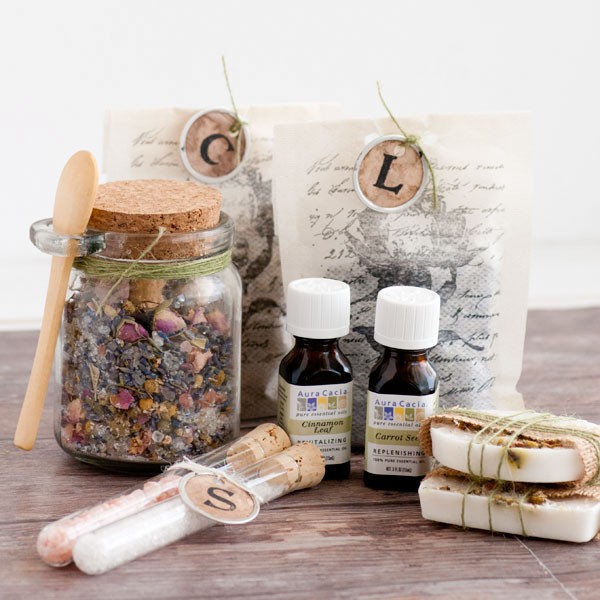 With essential oils, tub teas, and bath salts neatly assembled in one place, this DIY Spa Kit has everything you'll need to transform any day into a luxurious at-home spa experience. Have extra supplies? Assemble an additional DIY Spa Kit or two to surprise friends and neighbors with as an exceptional gift that will transport them within the comfort of their own homes.
Click here for a closer look.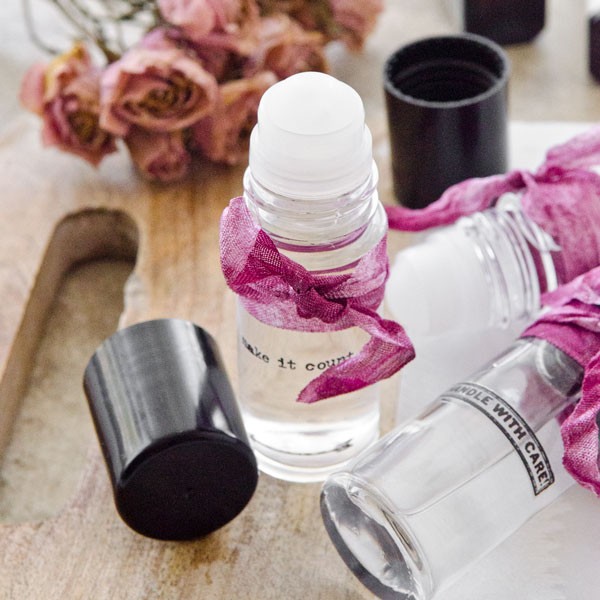 Did you know that essential oils can help revitalize your mood or even soothe aches and pains? Create your own special blends with this project and make a roll-on formula that works best for you.
Click here for a closer look.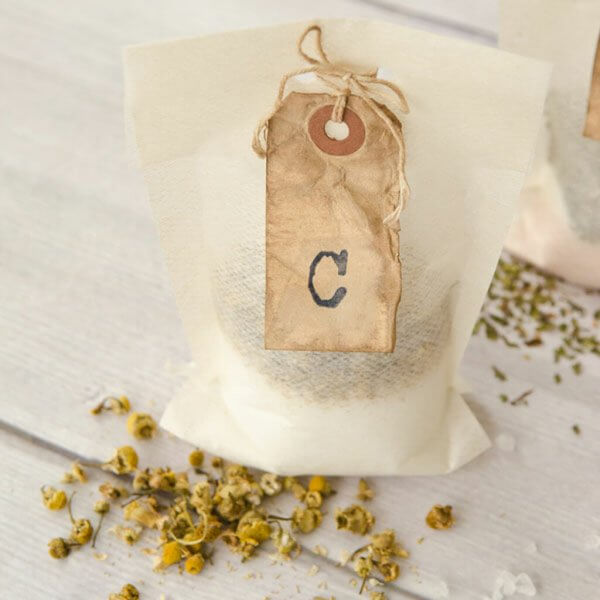 Tub teas can be a great way to unwind at the end of the day. It allows you to soak in your favorite herbs, salts and oils without sending bits of them down the drain at the end of your bath. These tub tea filters can be filled with anything, creating a customized bath experience.
Click here for a closer look.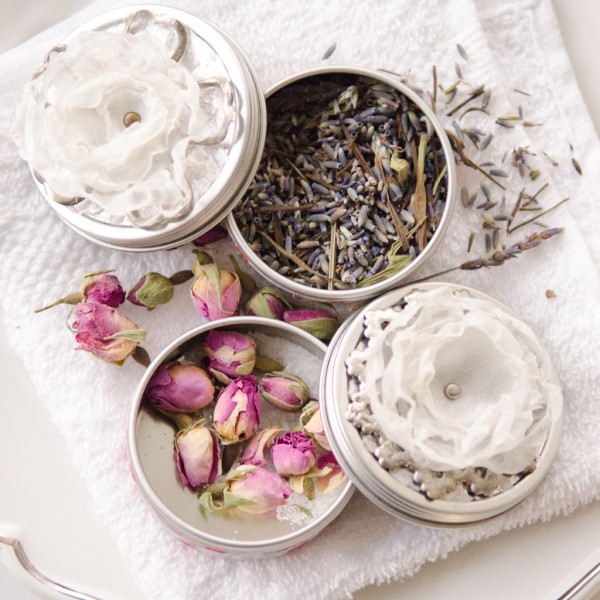 For anyone with a collection of homemade bath and body products scattered across the counter, this is a great way to artfully display them. These jars can help you get organized and keep all your favorite herbs, soaps, and bath salts within reach.
Click here for a closer look.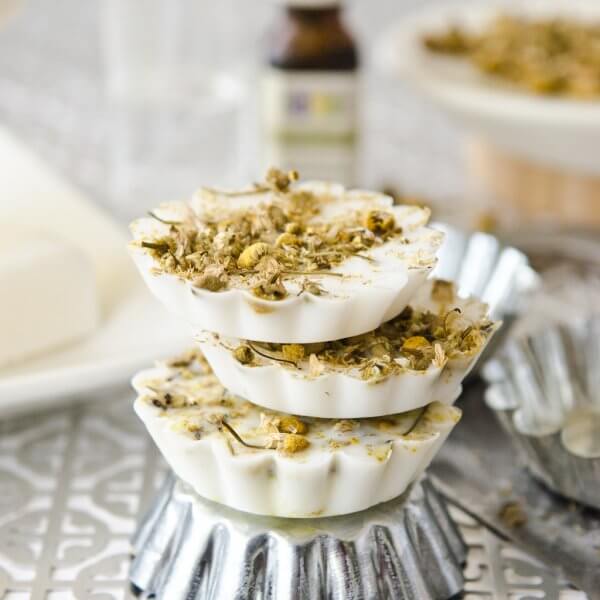 If you're looking for a quick and easy project for the holiday gifting season or a fun crafting weekend, these soaps can be whipped up in five minutes or less. (Just keep in mind they'll need time to set, overnight, while you sleep). Using tart tins as molds, these soaps have chamomile buds to exfoliate the skin. Whether you're using a nourishing cocoa butter soap base or a hydrating goat's milk base, these soaps provide a great introduction into making your own bath and body products.
Click here for a closer look.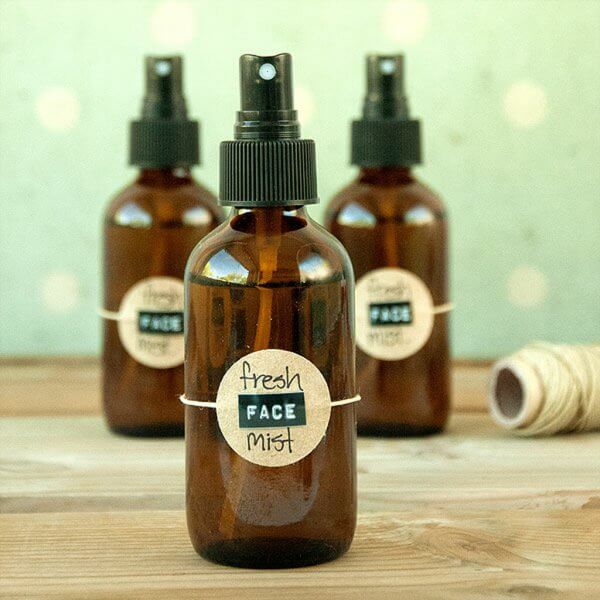 A refreshing face mist might be just the thing you need to turn around an overtaxing day. Spritz it on your face to revitalize yourself in the morning, cool off on a hot summer's day, or to calm you when you're feeling anxious or overwhelmed.
Click here for a closer look.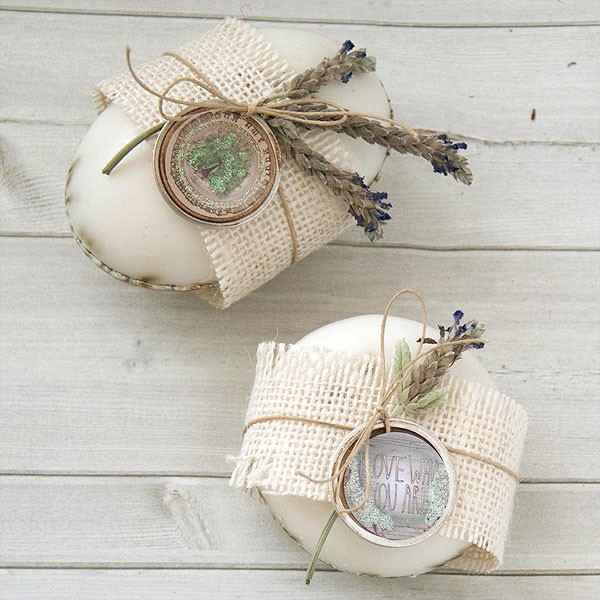 English Lavender is known for its calming scent and these soaps are a great accessory for guest bathrooms or your personal skincare regiment. Create these simple, yet scrumptious, soaps with just a few materials, or purchase all the materials together in a kit.
Click here for a closer look.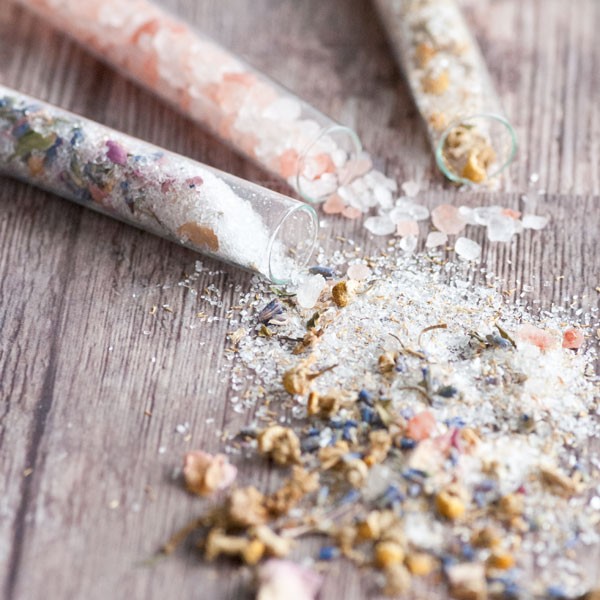 Test tubes are one of the hottest trends in homemade bath and body right now and these bath salts are meant to be displayed on a countertop with all the colored herbs and dried buds inside. They are a colorful accessory for any bath.
Click here for a closer look.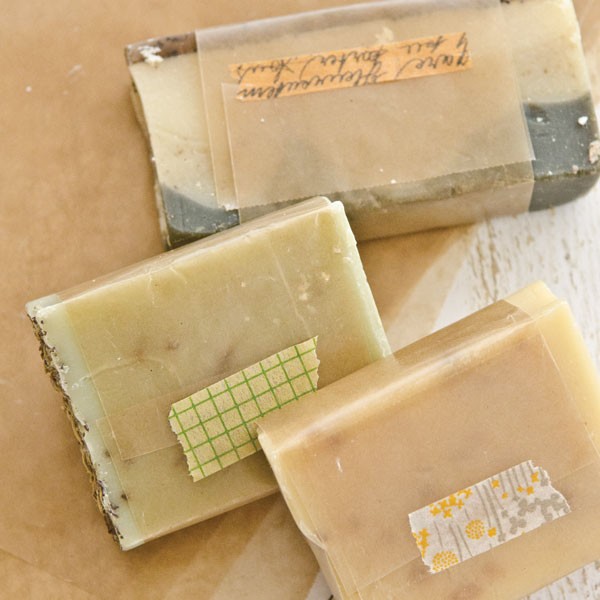 If you're planning to give homemade soaps as a gift this holiday season, this super simple packaging idea can add the finishing touches to your project. Just add some unbleached wax paper and washi tape for a completely customizable and artistic way of presenting your homemade soaps.
Click here for a closer look.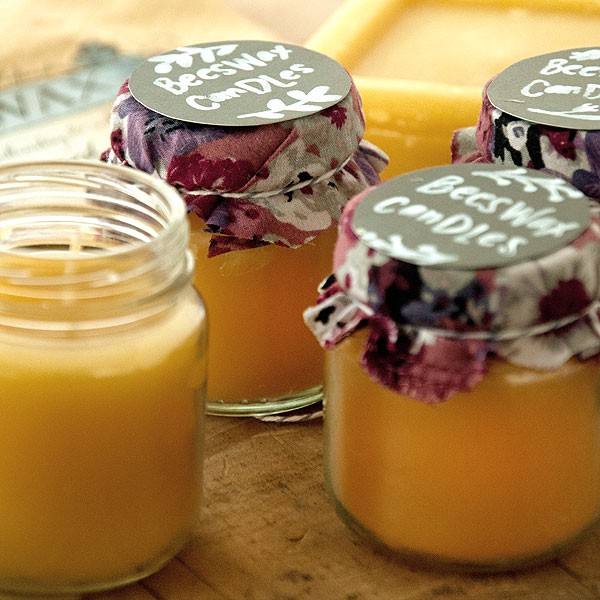 These candles can be made in just a few minutes and are much cleaner to use than paraffin candles. Beeswax candles actually can clean the air as they burn.
Click here for a closer look.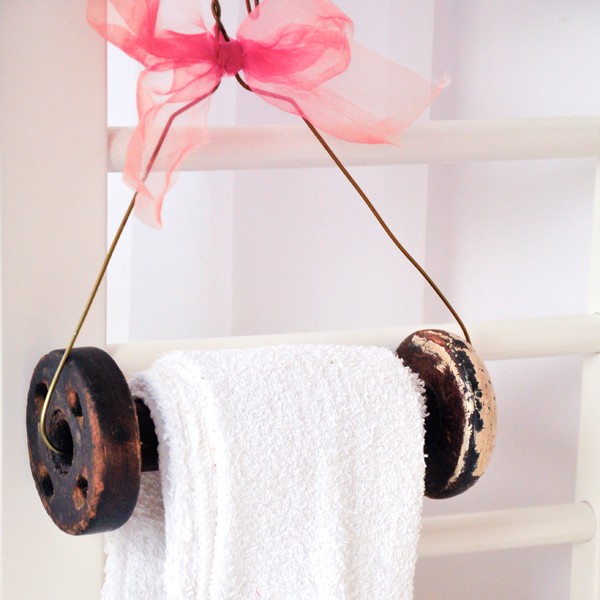 Homemade bath and body projects aren't limited to soaps and salts. Create a bathroom you enjoy being in with this project that provides an artful way to hang your towels.
Click here for a closer look.
If you liked these projects and are looking for even more at-home spa treatments, you'll love these DIY Bath and Body Kits, available exclusively from The Shoppe at Somerset.
Discover more in-depth bath and body projects and recipes inside Willow and Sage.
Posted: Sunday, January 30th, 2022 @ 11:10 am
Categories: Homemade Bath and Body, How-To Project Tutorials.
Tags: bath and body, bath salts, bathroom organization, DIY, homemade bath and body, homemade soap, How-To, how-to projects, project, Project inspiration, Projects, soap, willow and sage.
Subscribe to the comments feed if you like. You can leave a response, or trackback from your own site.